Hickman Annual Car Show
OUR CAR SHOW WAS ANOTHER GREAT SUCCESS!!!
Thanks to all the Show Participants, Sponsors and to the many volunteers who gave their time and effort to make the 2019 show happen.
Credit to Bill Wells and Rick Noel for the Pictures taken at this show – Thanks!
2019 Car & Bike Show Pictures and Slide Show are now loaded –Enjoy!
Due to the COVID-19 Pandemic, the 2020 Hickman Car Show has been Cancelled
To read the message from Bert Hickman regarding the 2020 Car Show cancellation, [Click Here]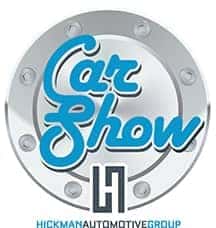 2019 Show Photos2018 Show Photos2017 Show Photos
2016 Show Photos2015 Show Photos2014 Show Photos (1)
2014 Show Photos (2)2013 Show Photos2012 Show Photos