Hickman Automotive Group Car Show Registration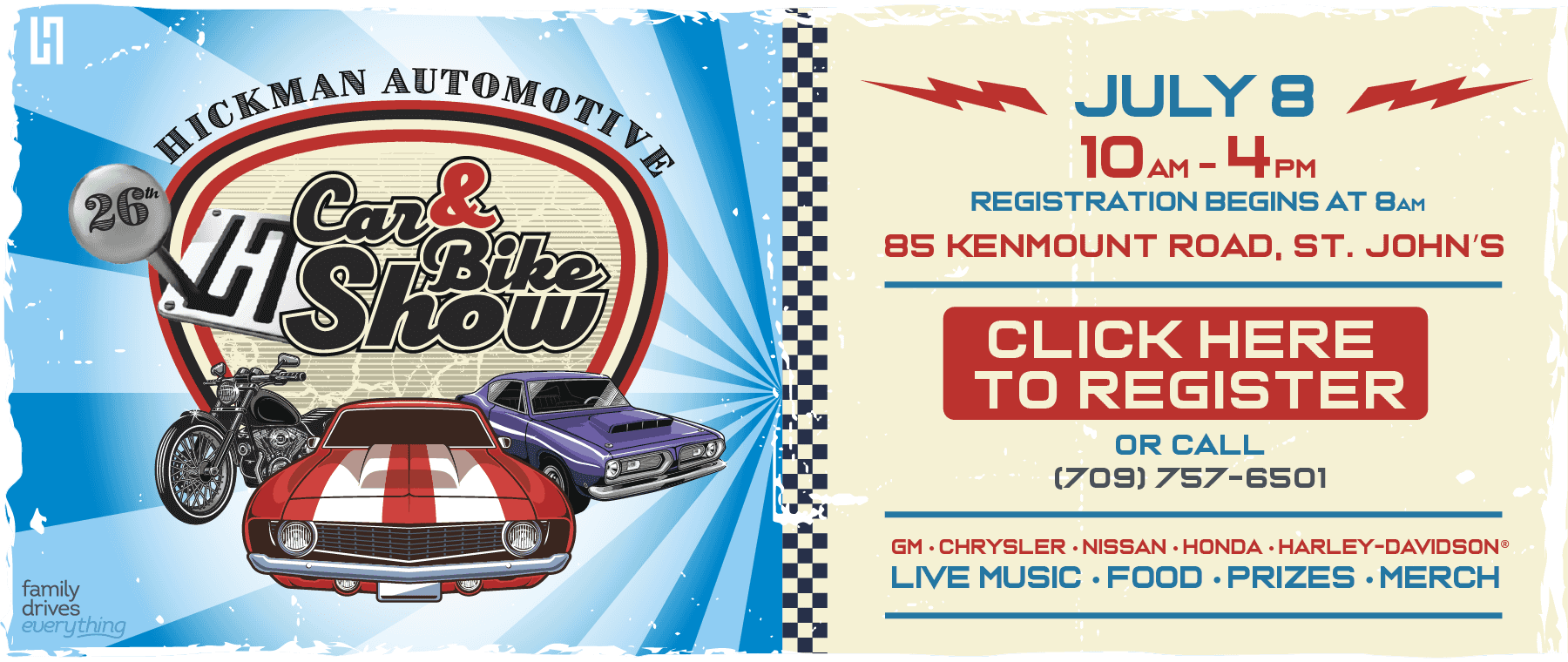 The 26th Annual Hickman Car & Bike Show will take place July 8th (with a rain date of July 9th).
Come visit our lot at 85 Kenmount Road to see an incredible range of GM, Chrysler, Dodge, Jeep, Fiat, Honda, Nissan, and Harley-Davidson® automotive history and take part in a day of events, live music, and food!
Interested in being a part of the show? Secure your spot today by filling out the form below!